Offers and Packages
Holiday Travel
From now through December 30th, 1000 Islands Harbor Hotel, offers families and friends traveling together a discounted rate on multiple rooms and a $50 rate discount coupon towards a future stay. Gather together and celebrate the holidays with plenty of space for social distancing at our beautifully decorated waterfront resort and restaurant
Holiday Travel Getaway Includes:
Book one guest room or suite and get 50% off each additional room or suite.
Receive a $50 rate discount coupon towards a future stay. Coupon valid until 5/15/2021.
Complimentary mimosa at breakfast per adult
Complimentary hot chocolate and cookies in the lobby 2pm-4pm (December 21-30)
2 night minimum stay required for the holiday travel getaway package.
Based on availability, some black out dates apply. Not available with any other discount or promotion
Call 315-686-1100 to set up your reservation
The gift that would tickle the Dickens out of Scrooge
Buy $100 Gift Certificate, get a $50 certificate FREE!
As a special thank you to our guests, we are offering you these added-value holiday gift certificates. Give family and friends the gift of a 1000 Islands Harbor Hotel vacation or apply towards a luxurious hotel stay for yourself. Either way, the savings on a fun getaway can't be beat!

Call 315-686-1100 to purchase your gift certificates today

Use for guest rooms only on select dates. Black out dates apply.
Must be used between November 27-May 15, 2021. Only available for purchase until December 24, 2020.
Not available with any other discount or promotion. Gift certificates are non-refundable. Limited availability
MORE INFORMATION
Buy a $100 Harbor Hotel Collection Gift Certificate and receive an additional $50 Gift Certificate free.
For every $100.00 Gift Certificate you buy, you will receive an extra $50 credit.
You may purchase multiple Gift Certificates. For example, if you buy five one-hundred-dollar Gift Certificates today, it will become worth $750.
How to Buy Your Harbor Hotel Collection Gift Certificate:
To purchase your Hotel Gift Certificate, please call the Hotel of your choice or begin the process via email below:

Chautauqua Harbor Hotel - sbertch@harthotels.com or call 716.489.2800
1000 Islands Harbor Hotel - jpalmatier@harthotels.com or call 315.686.1100
Watkins Glen Harbor Hotel - lconarton@harthotels.com or call 607.535.6116
Portland Harbor Hotel - dclarke@harthotels.com or call 207.775.9090

The Gift Certificates are not available online. The Hotel will email your Gift Certificate to you or present to you at time of purchase at the Hotel.

More About Your Harbor Hotel Collection Gift Certificate Purchase:

Gift Certificates may not be redeemed with any other hotel discount or promotion. For use against our best available rate only.
Gift Certificates may be used to pay for hotel room accommodations only. They may not be used for food and beverage or other incidental charges.
Cannot be used for reservations made on the same day of Gift certificate purchase.
There is no cash return value on unspent funds on each Gift Certificate used.
The Gift Certificates are non-refundable
Gift Certificates must be used by May 15th, 2021. They will then expire.
If these dates do not work for you as our guest you can then purchase a Regular $100 Gift Certificate for use on any date of your choosing. (you will not be entitled to the $50 Free Gift Certificate)
How to Make Your Room Reservation and Redeem Your Hotel Gift Certificate
You may call the hotel directly and tell the reservationist that you have a Scrooge Gift Certificate
If you choose to "BOOK A ROOM" online, you must enter the rate access code "SCROOGE". Your room credit for the Gift Certificate will be handled upon check-in.
Please bring the Scrooge Gift Certificate with you upon check-in.
Empire State Road Trip
EMPIRE STATE ROAD TRIP
The perfect mini-vacation for formerly housebound couples, friends and families!
The Empire State Road Trip is designed to showcase three of the New York State's most popular regions and all the fun stops in between. Enjoy a one-of-a-kind mini-vacation that includes stays at our AAA Four Diamond waterfront properties, starting here at 1000 Islands Harbor Hotel then heading to
Watkins Glen Harbor Hotel
on the shores of Seneca Lake and/or to
Chautauqua Harbor Hotel
on Chautauqua Lake.
A three-hour ride separates 1000 Islands from Watkins Glen and it's approximately the same driving time from Watkins Glen to Chautauqua. It takes approximately six hours to drive from 1000 Islands to Chautauqua – in all cases there are many interesting stops, natural wonders and historic attractions in between. (You may choose to start your Empire State Road Trip from any of our hotels.)
Road Trip Snack Cooler
Guests who take the Empire State Road Trip and visit two or more of our hotels on consecutive nights will receive a complimentary Road Trip Snack Cooler filled with bottled water, snacks, fresh fruit and other surprises to enjoy on the drive!
To
Make a Reservation
or call 607-535-3759 for more information.
As Seen in WESTERN NY FAMILY MAGAZINE, JUNE 2020 WNY Family Magazine
Empire State Road Trip Itinerary
Romance Package
Relax in one of our luxurious rooms with a bottle of champagne, romantic rose petal turn down, chocolate covered strawberries and breakfast for two in the morning in our
Seaway Grille
.
BOOK NOW
Wine & Dine Package
Enjoy a relaxing night with dinner at the Seaway Grille before retiring to your deluxe accommodations.
BOOK NOW
Bed & Breakfast Package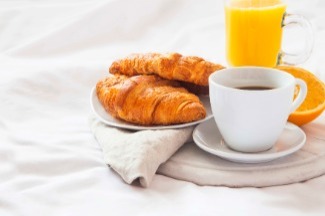 Stay overnight and wake up to a delicious breakfast at our Seaway Grille.
BOOK NOW